Meet The Sales Team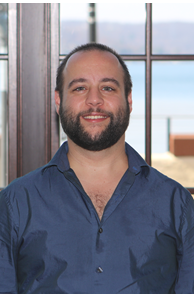 Anthony Silvestri
Team Leader - Realtor / Sales Associate 
Multi-Million Dollar Producer
Sparta / Lake Mohawk Boardwalk Office
Cell: 973-271-8276 (Call Or Text)
Click here to view Anthony's profile, listings and sales
The founder and team leader of The Silvestri Group, Anthony Silvestri, is a second generation real estate agent. He was introduced to the industry at a very young age and immediately was drawn to it knowing this would become his future full time career. Through experience, dedication and diversity, Anthony has proven to be an expert and brings precision to all of his transactions.
He prides himself in his marketing abilities which result in quick sales for his clients while still obtaining top dollar. Another strength is his ability to sell homes that have not been able to sell in the past utilizing his extensive network, strategy and selling solutions. Call Anthony today for a consultation.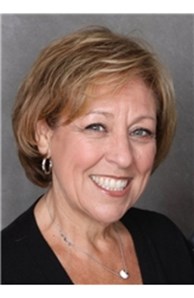 Barbara Silvestri
Realtor / Broker - Sales Associate 
Multi-Million Dollar Producer
Sparta / Lake Mohawk Boardwalk Office
Cell: 973-903-0634 (Call Or Text)
Click here to view Barbara's profile, listings and sales
Barbara Silvestri has been successfully selling real estate since 1985 and has worked with all types of real estate and situations. She is proficient in corporate relocation, new construction, selling homes that have failed to sell in the past, staging, marketing and more. Barbara obtained her broker license more than 17 years ago and has used it to manage an office for a major company where she was able to more than double the production of that office. You can expect expert service and diligence from her. She will not stop until the job is done correctly.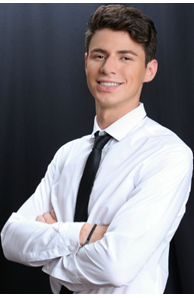 Christopher "Chris" Ohab
Realtor / Sales Associate 
Sparta / Lake Mohawk Boardwalk Office
Cell: 862-219-9168 (Call Or Text)
Click here to view Chris' profile, listings and sales 
Chris grew up in the Morris county region and was exposed to real estate at a young age due to his father's own contracting business. Throughout his life, he was exposed to anything from new construction development to renovation, giving him vast knowledge that extends past just real estate and the market. He later went on to study exercise physiology in college.
Chris quickly become a strong force in the Real Estate world, joining the Silvestri Group who specializes in the newest marketing strategies and tools, earning Circle of excellence club within his first year of real estate and the prestigious rookie of the year for 2018. He has developed his nitch with successfully marketing listings that haven't sold with other realtors as well as working with developers, builders, new construction and investors.
Chris shows undivided attention to each his real estate clients. He treats each client with respect and always sells like he would want to be sold to, the same person you should have representing you in one of the most important investments of your life. So weather you want to list, buy or invest in a home call or text Chris today!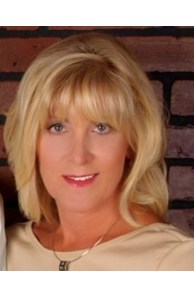 Janis Casey
Realtor / Sales Associate 
Team Coordinator  / Client Care Manager
Montclair Office
Cell: 973-747-4617 (Call Or Text)
Click here to view Janis' profile, listings and sales
Janis Casey lives her brand; Honesty, Integrity, Responsibility.  This attitude was honed through several client based careers where she developed invaluable skills and a focus on the result which is of most importance to the particular client, recognizing that the "right" result is unique to each circumstance. One of her guiding principles has been to understand that "The Consumer is Our Boss". 
Finding the right agent who is dedicated to helping you and genuinely cares about you on a personal level can be challenging. This is why her clients and their success are her #1 priority.
The real estate market is constantly evolving. Janis recognizes this and as a result of over twenty-five years of experience in sales, marketing and consumer solutions she truly understands the sales process and subsequently delivers high quality results oriented sales and personal service.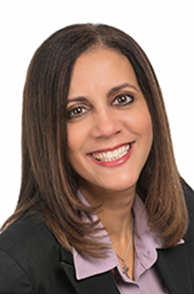 Ivet "Jacqui" Estevez-Garcia
Realtor / Sales Associate 
Sparta / Lake Mohawk Boardwalk Office
Habla español
Cell: 201-320-6486 (Call Or Text)
jacqui.estevezgarcia@cbmoves.com
Click here to view Jacqui's profile, listings and sales
As an agent, Jacqui understands that real estate is one of the largest investments you will make in a lifetime.  Jacqui looks forward to personally meeting all of her clients' real estate needs and is always eager to help.  Communication is key for a successful transaction, so you can count on Jacqui to always keep her clients informed.  Confidentiality is one of the many strong ethical values she possesses. 
Como agente, Jacqui entiende que los bienes raíces son una de las mayores inversiones que hará en su vida. Jacqui espera satisfacer personalmente todas las necesidades inmobiliarias de sus clientes y siempre está ansiosa por ayudarlos. La comunicación es clave para una transacción exitosa, por lo que puede contar con Jacqui para mantener siempre informados a sus clientes. La confidencialidad es uno de los muchos valores éticos que ella posee.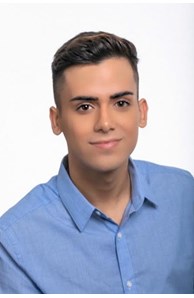 Simao "Simon" Resende Vassalo
Realtor / Sales Associate 
Sparta / Lake Mohawk Boardwalk Office
Habla español   Eu falo porugese   je parle français
Cell: 973-536-8554 (Call Or Text)
Click here to view Simon's profile, listings and sales
Simon Vassalo is your connection to unlimited Northern, NJ real estate. He has always had an appreciation for home and design. In 2011, he joined the family contracting and home management business as a consultant.
Add experience to hospitality and you have all of the qualities you need in a successful and organized real estate agent. To ensure he gives his clients the best service possible, he believes in teamwork and is a member of The Silvestri Group along with 9 other agents. As for location, you can find Simon in the Sparta, Lake Mohawk boardwalk office and his listings in the window display.